About Us
We at Assent Lifetech Private Limited are determined to serve the Indian market with the most advanced quality of Pharmaceutical/Self-care products. Being a manufacturer, our keen focus is on the qualitative production and consistent supply of products in the market. This is how we are maintaining progressive growth & development of our company from the first day of its establishment. Our offered product range consists of Ketoconazole Soap, Antidandruff Shampoo, Pharmaceutical Syrup, Pharmaceutical Sachet and many more items. These items are highly appreciated & demanded for accurate formulation and effectiveness.
Our sole purpose is to continuously produce valuable Pharma/Self-care products that can enhance the lifestyle and hygiene of the users. With such reliable products, we look forward to raising quality standards and enhancing the availability of superior quality products all across the country.
In our journey of almost 6 years now, we have learned, improvised and made ourselves highly prolific and resourceful company for the industry. We have made our foundation stronger and more trust-worthy than ever. With all this, we have achieved success in the chosen domain and will continue to maintain our position amongst our counterparts.
Quality Control
Being a quality conscious firm, our main target is to control the quality in our production and supply. Each item offered by us ranging from Pharmaceutical Sachet, Pharmaceutical Syrup, Ketoconazole Soap toAntidandruff Shampoo is manufactured as per the industrial standards & policies. The raw material we use is precisely tested and handled by our quality experts. And, only the quality assured items are further proceeded for packaging & deliveries.
Our Packaging & Shipment
Besides quality control in production, quality in packaging & shipment is similarly important. Our special packaging provides longer shelf life to products and safer deliveries during shipment. And, our shipment processes are well-managed & structured in order to complete consignments within the stipulated time frame.
Our Policies
To remain quality focused in production

To practice customer-oriented approaches

To offer easiest payment modes as customers' convenience

To follow industrial/governmental norms

To fulfill each given promise on time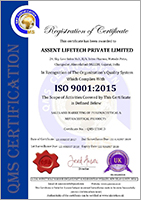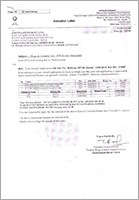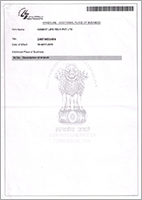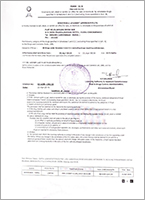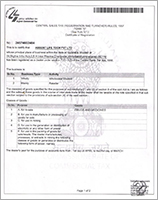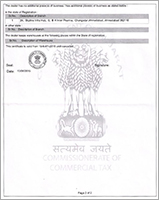 Read More